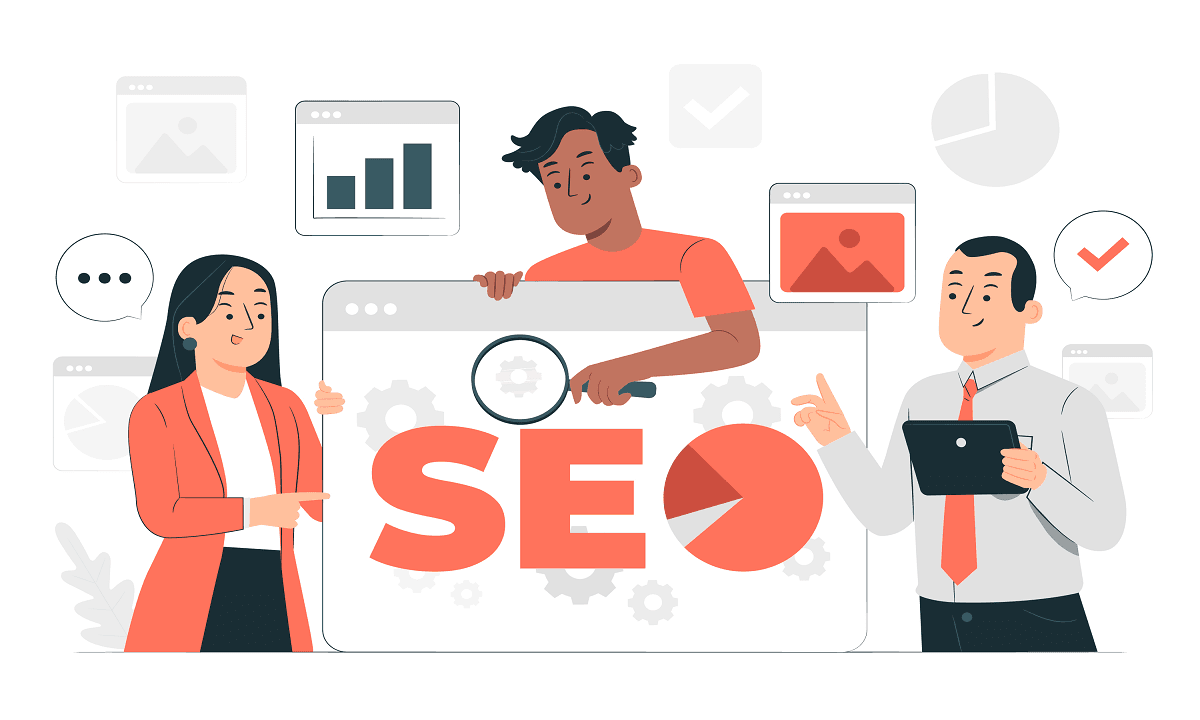 5 Ways to Boost Sales through SEO
People rush to search engines whenever they have a quarry related to a subject. They check for the first few results on the SERPs and more often than not, leave satisfied. It can be an advantage for users, but if you are a thriving business looking to attract customers and offer solutions, this can turn out to be loss-making for you. If you don't rank in the first few results of the SERPs, chances are your target customer may not find you. Hence, it is vital to put the nose to the grindstone until your site ranks at the top, driving your customers to your business and boosting your sales. Below are a few tactics used by the best SEO companies that can help sites rank high on search engines and enhance their sales.
Boost Sales Through SEO
Mind-Blowing Content
Content is the base through which you communicate to your customers. Good content can convert prospects and reach a new audience. Knowledgeable content that adds value to the users attracts more views and establishes your niche in your industry as an expert. When the number of visits to your site increases, it portrays you as a trustable source to the search engines. Hence, your site gets crawled up in the search engine. Content can be of various forms on your website, like blogs, video, infographics, podcasts, animations, user-generated content
The Social Advantage
The easiest way to reach audiences of all age groups in the current time is social media. Though social media does not directly influence the SEO landscape, the links shared across social media increases brand exposure. Social media helps with extensive content distribution and a longer lifespan of a post. It increases your online visibility and brings continued traffic to your website. Increased online visibility is a great opportunity to gain backlinks that show search engines that people find your content valuable, therefore increasing your rankings. These factors make social media a powerful tool for any SEO company.
Mobile Optimization & Local SEO
Optimizing your site for mobile is a necessity since most users use mobile devices for transactions. More consumers use mobile than desktops and other devices, as it saves time and is more convenient. According to research, 30% of the total searches are done on mobile devices. If your site is not optimized for mobiles, it will take more time to load and isn't smoothly navigable, too. It will increase the bounce-off rates from your site. Google acknowledges this fact and ranks the site optimized for mobiles higher than others. The future lies in mobile technology.
Try to focus on the content of local importance. Most customers search for products/businesses/services of local intent. They will visit the nearest store after searching about it on the internet. Focus on creating local content using locations. It will help boost your SEO goals by large.
On-Page SEO
On-page SEO makes the site more user-friendly and easily indexable by search engines. These are possible using different tricks. For starters, focus on creating unique content. Use descriptive, keyword-optimized alt-text for the images used in the site. Optimize the headings for keywords and write relevant descriptions. Use sensible URLs that are easily understandable by search engines, write meta-descriptions to improve the site visibility, use internal linking's to improve the site navigation and indexing. These are some golden ways to boost your site for on-page SEO.
Apart from the above ways, a few other tricks like competitor research, performance analytics, site reputation, user-generated content etc., can be used to optimize your page for search engines and boost sales. Various SEO service providers can assist thriving businesses to reach this goal.