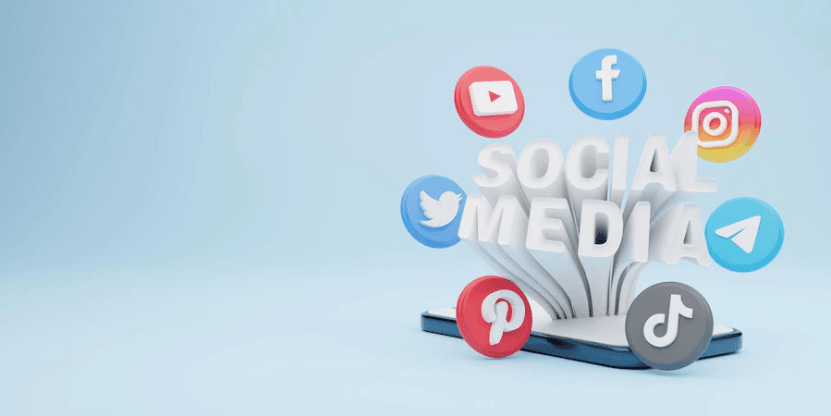 How to Create Social Media Strategy for Small Businesses?
As of January 2022, there are more than 4.55 billion active social media users worldwide and this figure is almost 10% higher than last year. With this resounding online user base, today, it is a must for every business to have a good social media presence. Especially for a small business with limited resources, an effective social media strategies are essential for increasing brand awareness, reaching the target audience, and boosting sales.
However, you need a brilliant social media strategy to build a robust social media presence. In this article, we have curated a step-by-step guide for creating a successful social media strategy for small businesses.
First, let's understand "Social Media Strategy".
What is a Social Media Strategy?
A social media strategy incorporates everything you wish to accomplish on social media. The type of content you post, which social media platforms you will use, and your anticipated goals that will support your specific business requirements, are all covered in social media strategy.
If you implement effective strategies for social media they can enhance your brand awareness, build your user base, and drive more revenue.
Best social media agencies in India
Here are some well-known social media agencies in the country.
Gozoop
Growth Hackers Digital
Pinstorm
Steps to create a powerful social media strategy for small businesses
Take a look!
Set Your Goals
Establishing your objectives and goals is the first step to developing a successful social media strategy. You can't gauge performance or return on investment if you don't have set goals. Your objectives must be Specific, Measurable, Attainable, Relevant, and Time-bound.
You can have any of the following social media goals for your business:
Generate new leads Enhancing your online presence Revenue Growth Boosting your website traffic Increase brand recognition and engagement. Build an audience around your product or service. You can even have multiple social media goals to achieve, and that is also fine.
Research Your Target Audience
It's important to know about your target audience before curating content for them. Therefore, your social media strategy should be tailored around your ideal customer because they are the ones who will be buying your product or service.
You can choose your ideal audience by selecting the right target demographics. If you already have social media handles where your target audience is already present, you can start your focus on those networks.
Choose the Right Social Media Platforms
Choosing the right platforms for your business is the first step toward social media success. In the beginning, you can start with two platforms where your target audience is active, and then expand when you become experienced in planning and executing social media campaigns.
Opting for the right social media marketing for businesses ultimately leads back to understanding your ideal customer. For example, if your business revolves around working professionals or B2B start-ups, it makes more sense to choose LinkedIn than other social media platforms. However, if your business caters directly to consumers, then Facebook and Instagram can be the right platforms for your business.
Create a Content Calendar and Start Posting Every Day
A content calendar allows you to quickly plan your posting schedule for the months ahead. Social media is a platform that operates in real-time. Therefore, you should consistently publish engaging and valuable content to get better engagement and traction on your social media platforms.
Interact with Users
User interaction is critical for boosting engagement on your posts. However, be clear about the way you will interact in your posts with your audience. You must interact with your audience in the most friendly and polite manner. The more people comment on your post, the greater your reach and engagement will be.
Keep Track of Important Metrics and KPIs
Below are some important metrics and KPIs to follow:
Clicks – This metric indicates the total number of times your content or account has been clicked. By tracking clicks, you have a clear idea about your users' behaviour and preferences.
Reach – It indicates the number of unique users who have seen your post.
Hashtag performance – This metric will give you a clear idea of the most popular hashtags. It can also help you find hashtags that can be associated with your brand.
Engagement – You can get the engagement metric on your post by dividing the total number of social interactions by the total number of impressions. This reveals how well your audience views you and their readiness to connect with you.
By following the above-mentioned steps, any small business can leverage social media marketing to grow its business. Moreover, to run an effective and result-driven social media strategy, make sure to only hire an experienced social media marketing agency.