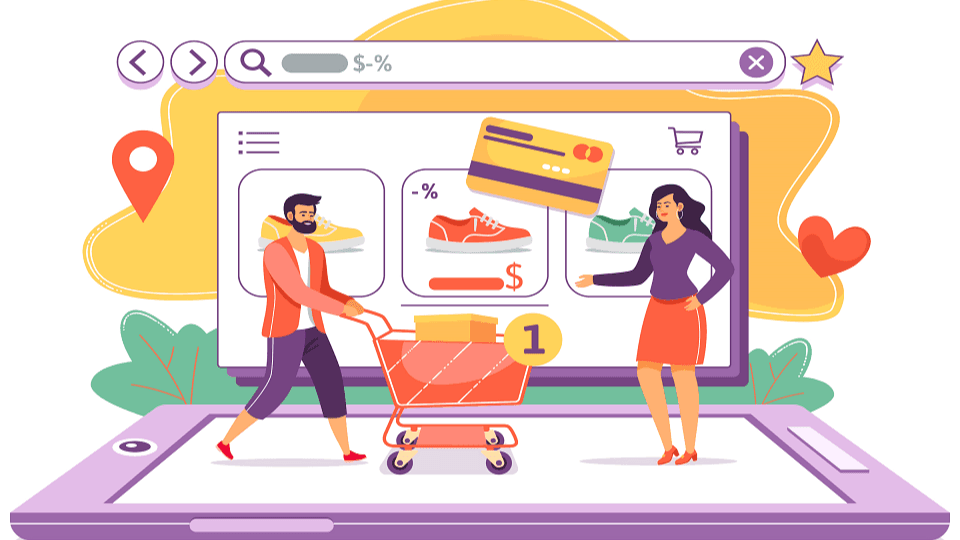 6 Reasons Why Your Offline Business Must Go Online
Businesses are going GLOCAL now more than ever and so, there arises a quest to stand out of the cut-throat competition and to make a name for your brand one more time. At a time when billions of people over the world are hooked to their mobile and laptop screens, businesses who aren't established online and are just functioning offline business are facing an unwanted reality of disillusionment. The year is 2020 and it's become an unsaid truth that businesses with an astute online presence are adapting the trends and the demands of the present, something which is essential for burgeoning businesses to grow.
Let's look at the 6 reasons why it's high time that your offline business must go online-
Online Business leads Brand Connect
A Round the Clock Year-Round Availability
While many restaurants, grocery stores and transport services are open 247365, most businesses don't really have the workforce nor the resources to keep their businesses going other than in their stipulated office hours or on holidays. So, the question arises as to what alternative can help in keeping up the demands and queries of their customers? Well, an online business is the answer to their queries as it allows their customers to post their queries and requirement on their website that allows businesses to get back to them and thus increase their customers and potentially, profits.
The newfound benefit of being able to be active beyond the office hours can go a long way into increasing and expansion of their businesses. It can work wonders for companies, increasing the probability of more customers being pulled in to buy their products.
It Allows Employees to Work From Anywhere
At a time when the world has been caught up in the jaws of the coronavirus pandemic, businesses that are established online are the ones that are actually able to stand out even in the times of crisis. Online businesses allow for most companies to let their employees work from anywhere across the globe, even from the comfort of their homes and allows them to generate income and remain profitable even in such difficult times.
It Reduces the Cost Required for Business Operations
A good online presence can lead to a plethora of conversions as compared to a tawdry online existence. It also decreases the need for workforce required for customer service and for receiving orders in turn decreasing the need for office space and co-related office expenses. it's a well-established fact that companies with good social media presence can do well with less staff numbers and turn in much larger profits.
Companies can get Better Marketing Insights
While advertisements on tv and board hoardings can be helpful in turning in more visibility, digital marketing online not only can do the same with the same or lesser cost but can also help companies in keeping track of customer responsiveness to such marketing strategies. It allows companies to make changes on the go with the data they have and to target certain demographics for advertising like Google Ad sense on Facebook ads allowing companies to target customers that are more likely to show an interest in their brand rather than target the masses leading to a higher percentage of conversions.
Creates an ease of doing business
B2C companies and even a normal small business don't have to reach out by visiting offices of different companies or need a lot of contacts to get a business to partner up with them as a good ppt highlighting the functioning of the company or a simple e-mail to a prospective client can lead to partnerships and establishment of better relationships with them. This ease of carrying out their business not only reduces the cost of conducting business activities but also increases the likelihood of generating more profits while saving time. An online business allows businesses to compare several clients simultaneously by doing a data analysis to point out the cost and prospective profitability in conducting business with a particular client.
It creates a global presence for your business
As we highlighted at the start of the article that the world is becoming more and more global with the passage of time and companies who have a global presence rather than just catering to their local customers can be the players in the long term to leave a long-lasting impact. The global outreach via the internet allows companies to reach out to millions of customers increasing the chances of turning in more profits for businesses, particularly with decent online stores and to establish themselves firmly in the market.
We conclude that it isn't really rocket science and an unsaid fact that establishing a good presence online is the need of the hour for businesses and it is inevitable that companies established online will turn out to be the real winners in the longer term.
So, the question stands that if your business is still only offline, then what are you waiting for?