Making Young Lives Shine
An NGO driven by passion to give back to the society, Udayan was making young lives shine with holistic support not just through its 'Ghar' but through leadership programmes and courses that enable the members to dream and achieve. From social campaigns to social media optimizations, a lot was run to ensure the concept of modern parenting and mentorship was showcased.
Services :
Brand Strategy , Digital, PR,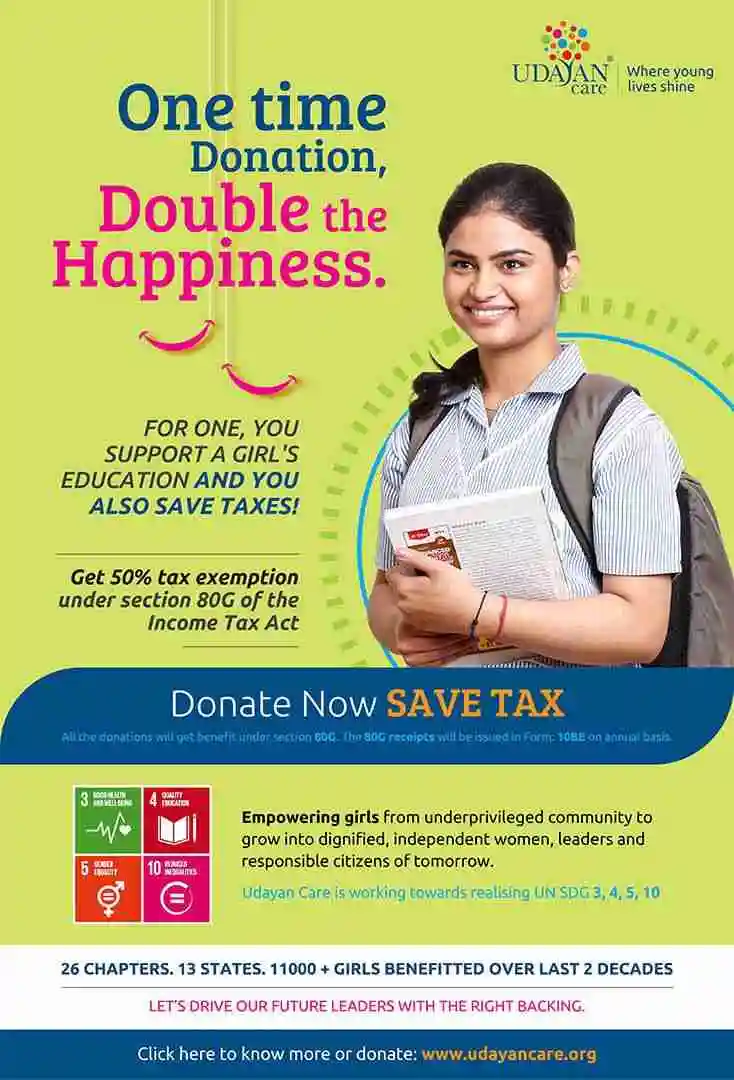 Brand Strategy
We began with a complete analysis of the current social handles and website of the client. Even though the NGO had been working extensively in the field of welfare a lot had to be done. We thought of showcasing the client's purpose and vision through micro campaigns that would all fall under the umbrella #MeriUdaanMeraUdayan. Extensive SEO and SEM efforts were taken up with major updates to the content block.
Digital
A micro landing page for the campaigns such as tax saving campaign and NSDC partnerships, promotional advertising, targeted marketing, integration of strategic PR, retargeting website visitors, tapping users at search levels and digital marketing all showcasing the strength of the organisation and its values and vision were undertaken. Highlight their key facets in the sphere of higher education and skill development while also shattering the societal understanding of volunteering or NGOs in general were focused upon throughout communication.
Press Release
The power of media was utilised to full potential with maximum coverage undertaken for the client's IT centres, initiatives and ngo profiling. Major names like Grihashobha, Amar Ujala, Hindustan Times, The Channel 46 were taken up for better reach and recall.